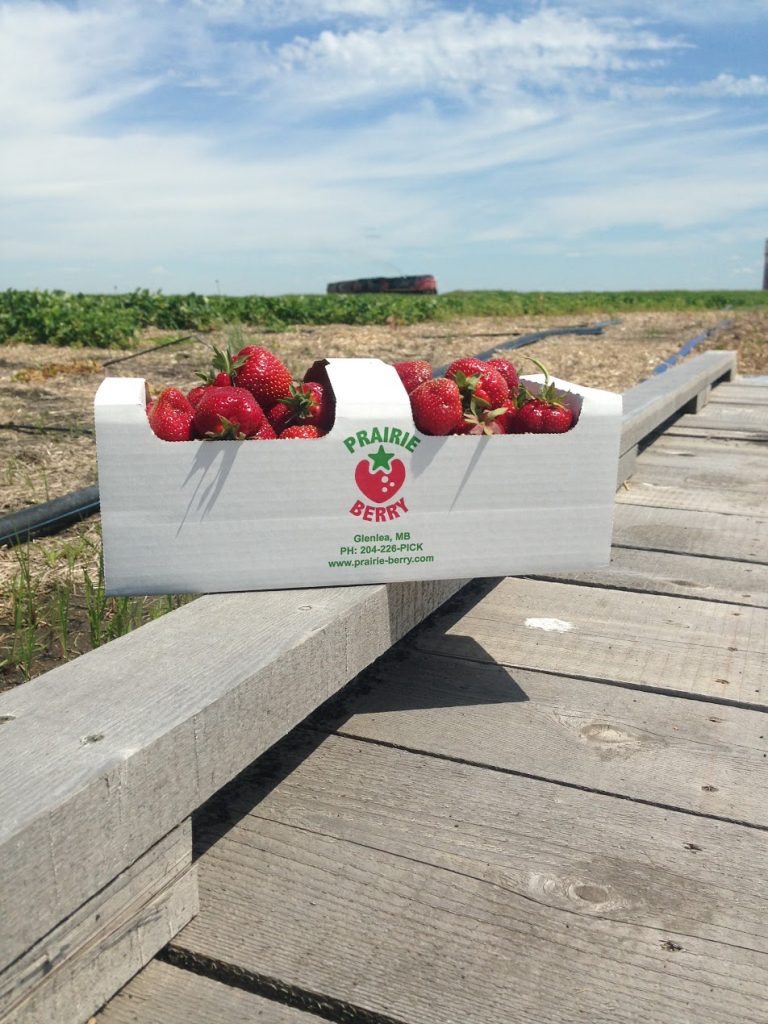 *All prices are based on a 4L basket, such as a 4L ice cream pail. We offer FREE 4L baskets on-site and you are also welcome to bring your own!
Cash only!
Promotion
 Pick 10 baskets and get the 11th free!
204-226-PICK (7425)
U-Pick Strawberries
Pick your own berries! Call ahead or visit our Facebook page to confirm prime picking conditions before making the trip to our farm.
$12.00/basket
Pre-Picked Strawberries
We do not offer pre-picked strawberries.