WELCOME TO PRAIRIE BERRY
MANITOBA'S STRAWBERRY FARM
Join us for our Prairie Berry Farm to Table Dinners! 
Our Farm to Table Dining Experience is an opportunity to enjoy a berry-inspired dinner right in our strawberry patch! 
We've always been advocates for locally inspired cuisine and during berry season, we enjoy all things strawberry! We launched these dinners as an opportunity to experience and celebrate local food, prepared by talented top chefs in a truly authentic farm-to-table experience. 
We hope that you take this opportunity to gather, relax and celebrate with family and friends in a one-of-a-kind atmosphere! 
Head on over to our Facebook or Instagram to learn more! @prairieberrymb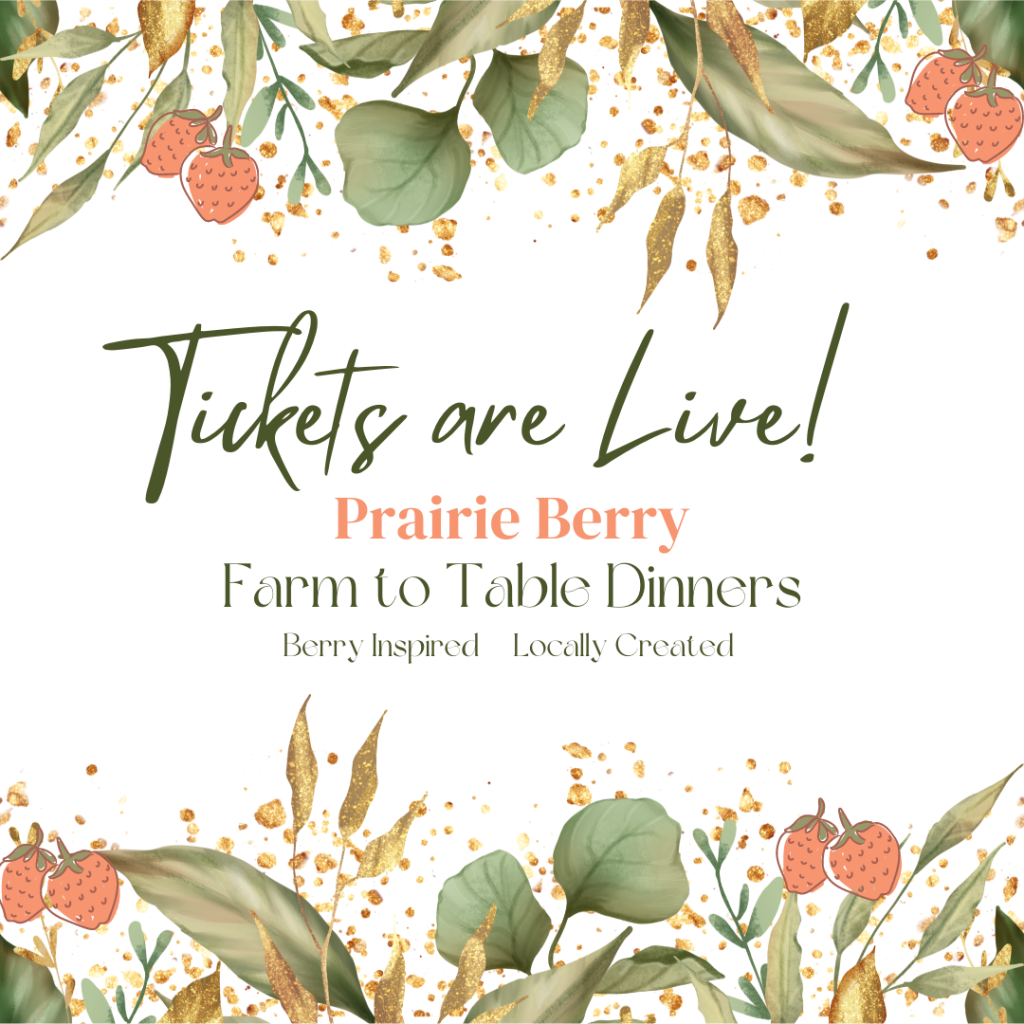 *Please note that we will not be open for U-PICK again this year.